Posted: May 22, 2023
By: Kerry McMahon
Modern lighting is about a lot more than illuminating spaces. In the past decade, there have been numerous innovations in lighting and a better understanding of the effect lighting can have on our well-being. Perhaps nowhere are the benefits of lighting more apparent than in the hospitality industry.
Here are four advantages that a lighting upgrade can have on hoteliers and their guests.
1. Flexible lighting makes guests happier
There's a mountain of evidence that proves that when people have control over the lighting in their hotel room (or hospital room, classroom, office, etc.) they are more content. And modern lighting provides guests with more control than ever before.
Today, guests can control the intensity and adjust the color temperature of their lights, intuitively knowing that warm, yellowish light creates a relaxing ambiance while a bright-white light is a great energy booster when it's time to get to work.
Providing guests with a variety of controllable lighting options makes their customized space feel more like home.
2. Lighting helps set a mood for every space
Hotels offer many spaces for guests to use outside of their rooms—including business centers, fine dining, ballrooms, and lobby seating—that have different lighting needs, based on the guests' expectations for their experience.
The lobby, where first impressions are made, often requires energizing cool-white light during the day and a warmer color in the evening to sync with a slower pace. Many options are available that offer this flexibility within the same lighting fixture. As for lobby seating areas, these can be more productive gathering spaces when ambient sound is controlled. The Shaper Series of pendant lights by Cooper Lighting offers striking contemporary luminaires created with industry-leading acoustic materials that actually absorb sound!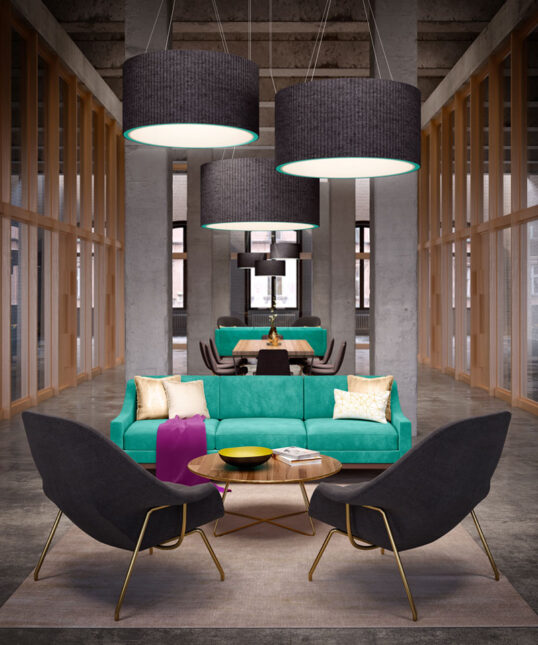 The same needs arise in dining areas (bright for brunch, dim for dining) and ballrooms (bright for meetings, dim for receptions). But these spaces often require different fixtures. Dining areas can be bold, modern, playful, while ballrooms may require more subdued fixtures.
And we can't forget exterior lighting, some of the most noticed lighting for any building. Today's architectural accent lighting can highlight special architectural features of a hotel, or it can be used to minimize imperfections. The actual lighting fixtures themselves can add architectural interest, too.
From pathways to pools, gardens to gathering spots, there are commercial outdoor lighting solutions to create stunning nighttime effects to impress your guests and passersby. Does your pool have lights? Are the trees or seating areas around the pool creating the mood your guests expect when relaxing? Perhaps you have a walkway to a seating area around a firepit. Every space can be made to feel special with the right lighting design and fixtures.
3. Lighting can kill germs. Really.
Although disinfectant lighting technology was initially focused on medical environments, technological advancements and price points have made it possible to implement them across a wide variety of facilities, including hotels, classrooms, and office buildings.
Germicidal UV-C lighting kills germs on surfaces and in the air. It works by using ultraviolet radiant energy to inactivate bacteria, mold spores, fungi, viruses, even COVID-19. In hotels, it's often used in dining areas, gyms, restrooms, and even guest rooms. Knowing a facility has taken this extra step to fight disease is a comforting feeling to guests and employees.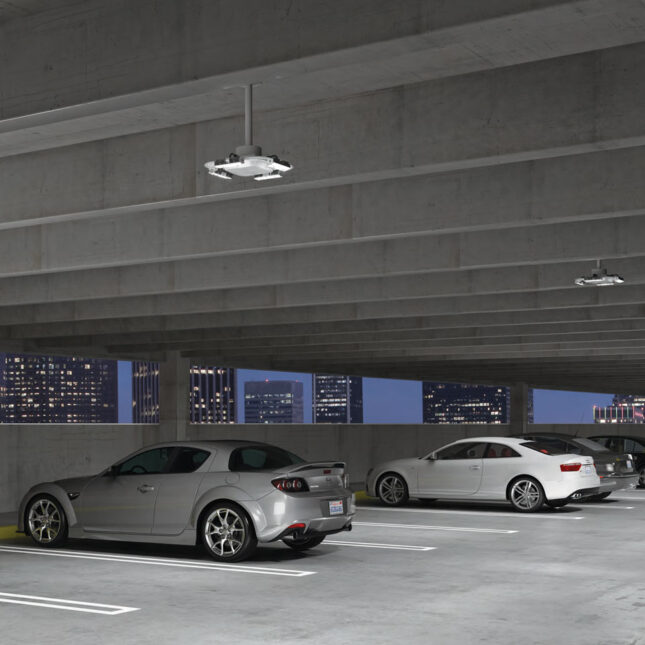 4. Guests feel safer in well-lit spaces
What do the places we find scariest have in common? They're typically poorly lit: parking garages, public stairwells, pretty much any deserted place at night.
Conversely, adequate lighting makes hotel guests feel safer.
Do your hotel's public spaces have enough light fixtures to fully illuminate the space? Is the luminosity bright enough? Does your maintenance crew make keeping the lights in good working order a priority? There are plenty of site lighting options that help keep your space safe, while saving energy and maintenance costs.
Recent Posts