The Loeb Difference
Your success is our mission.
Around here, you're much more than an account number. The Loeb Difference is our continuous strive to adhere to our company's values: People. Trust. Commitment. Innovation.
We proudly serve the contractor community and National Accounts nationwide.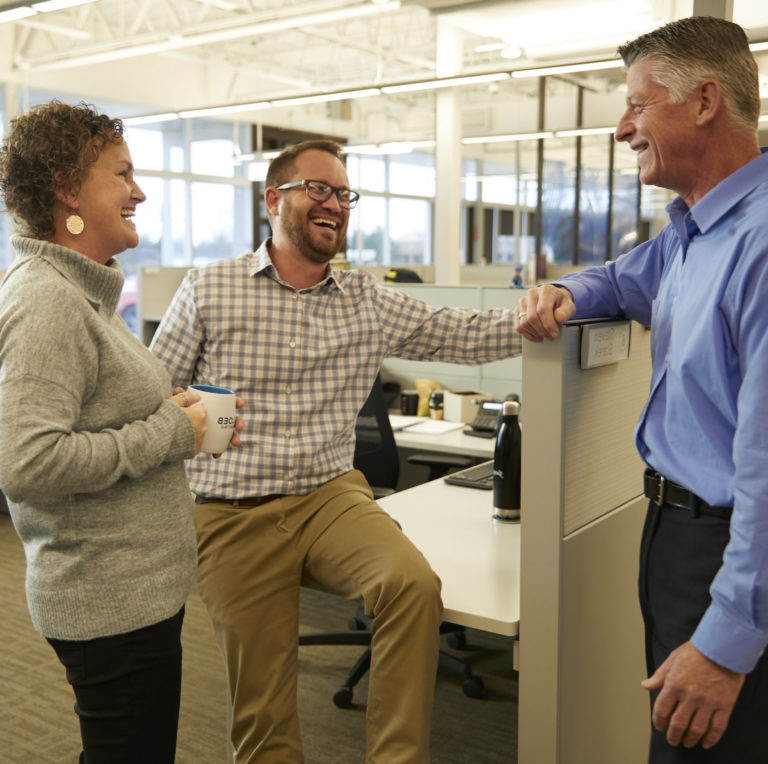 We start with people.
We're easy to work with. Our team prides themselves on knowing your language and continually advancing their skills through our strategic industry and supplier partnerships, all to do what we do best: help you. Our people learn your business, internalize your goals, and quickly become an essential part of your team.
Your trusted partner.
At the end of the day, it comes down to relying on someone you trust. We know we need to earn it. Our commitment every day is to build a culture of excellence to exceed your expectations and be essential to your success.
Loeb has one of the best project management teams in Central Ohio. The standout with Loeb are the relationships and the people. Their team sets them apart from the competition.

Eric Baker

President, Capital City Electric

We could never do a project of this magnitude without the customer service and support Loeb provides. We're so big, it's difficult to keep track of all the moving parts. I couldn't do what I do without Loeb.

Bob Stone

Sr. Manager Renewable Power & Energy Efficiency, Walmart

Loeb Electric is definitely more than a vendor. We consider them one of our greatest partners.

Associate Manager

Wendy's QSCC

We've had a great relationship with Loeb Electric for many years! They continually keep us informed of new and innovative product changes and are committed to our business. Similar to many retailers, we've had to adjust to an ever-changing retail environment over the last several years. Loeb Electric has been there to help us determine the best lighting package throughout these changes. They have gained our trust with consistent customer service and spot on project management. They go the extra mile to exceed our expectations!

Melinda Bollinger

Store Planning Manager, Hallmark Gold Crown

The ease of the project, the knowledge and partnership of the Loeb Electric and Solais teams, and the complete satisfaction from our CEO on the Kenwood results made the decision easy: we were committed to rolling out these lighting upgrades to all our locations across the U.S.

Ivana Heslop

VP of Design, Sbarro

Our collaboration with Loeb Electric supplied the DRC with the best solution, an easy installation, and unfailing customer support.

Bill Cowman

President, Whalen Electric

When I was new to the role, the relationship was strong right off the bat. They do a great job making sure we have what we need throughout every step of the process and help to fill any gaps as they arise.

Procurement Specialist

Hollister

We appreciate doing business with another family-owned business. Working directly with decision makers who empower their teams to be customer-centric, creating a trustworthy and reliable relationship. Loeb Electric has helped our company grow both our top and bottom lines.

Chris Converse

President, Converse Electric

Loeb's pulling the industry and now others are trying to compete. One of the things Loeb does well is they've put Project Management first; they've really pioneered the service-minded aspect. They stay in touch with customers across multiple management levels. We don't have that with other distributors.

Director of Purchasing

Central Ohio Electrical Contractor

I'm consistently challenged with changing dates around construction or store openings, but I have Loeb's project team to manage those problems. We also count on them for very specific takeoffs, including every accessory, bulb, fixture, etc. It's easier with Loeb. They know the process and save us a lot of time. They help us be successful.

David Bossung

Fixtures Procurement, American Eagle

Loeb Electric has taken the time to get to know our expectations, and how we operate, all while being patient and flexible. The team is wonderful, easy to work with, and continue to be great partners for us.

Procurement Director

Abercrombie & Fitch

From initial consultation through final project closeout, Loeb is consistently concentrated on achieving our goals. They come to the table with innovative ideas to make us work smarter, not harder. I know when I partner with Loeb Electric, we'll achieve success.

Julio Narvaiz

Category Management, Amazon
Commitment to
delivering results.
We're on it. We continually improve our processes and pioneer new solutions that give our clients a competitive advantage.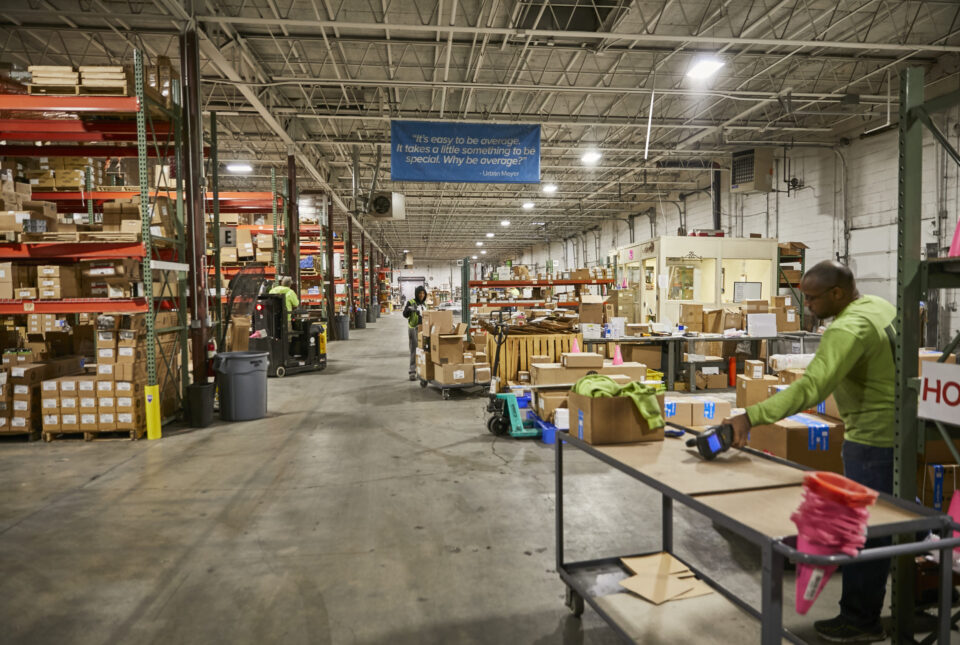 We share ideas, driving innovation.
Some distributors wait for you to ask. Others only provide exactly what's outlined in their quote. At Loeb, we think freely about what's best for your business and your KPIs. Acting as a true partner, our experts bring ideas to the table to help you overcome your unique challenges while adding value to your business.
Lighting trends
Consigned inventory
Progressive technology investment
Proprietary technology development
Work order management platform integration
Procurement systems integration
Continuous improvement processes
Rebate & warranty administration
Community Involvement
Giving back to our local community.
At Loeb, we believe it's everyone's responsibility to help others, and we work hard to make sure our communities grow alongside us.
Let's have a conversation.
Collaborate with seasoned experts, whether you're in need of a whole new look or changing a feature across thousands of locations.
Fill out this form, and we'll respond within one business day.