Posted: February 1, 2023
By: Kerry McMahon
As businesses welcome 2023 and continue to plan for the year, knowing where to invest for long-term growth can be tricky. With so much change happening in the world, the economy, and people's buying behaviors, what should be the focus?
One investment to consider is installing electric vehicle (EV) charging stations. With an increased focus on sustainability, the projected increase in EV new car sales, and incentives from the recently extended EV business tax credit, installing electric vehicle charging stations can add substantial value to your facility and business goals.
Projected Consumer EV Growth
EV sales in the U.S. are projected to account for 29.5% of new cars sold by 2032.1 In fact, according to Consumer Reports2, 7 in 10 U.S. adults with a valid driver's license are interested in purchasing an EV.

What's driving this growth?
Cost savings: EV operating costs are up to 1/3 that of non-EV vehicles
Sustainability: less pollution and reduced dependence on fossil fuels
Technology: acceleration times and battery life/range have increased
Now is the time to plan for infrastructure updates and the installation of charging stations to support this growth—and the EV charger federal tax credit is perhaps the best way to get started.
EV Charging Tax Incentives for Businesses
The 2022 Inflation Reduction Act (IRA) provides for large investments in clean energy, including extending the federal tax credit for EV purchases and EV charging stations through Dec. 31, 2032.
With the goal of having millions of charging stations installed across the country, the EV charger tax credit is available for both individual and commercial uses to help cover the cost of these charging stations.
Key Points
January 1, 2023–December 31, 2032
Base credit of 6% up to $100,000 per EV charging station installed

Census Tract requirements

Bonus: 6% base credit multiplied by 5 to receive full 30% tax credit

Census Tract requirements AND
Wage & apprenticeship requirements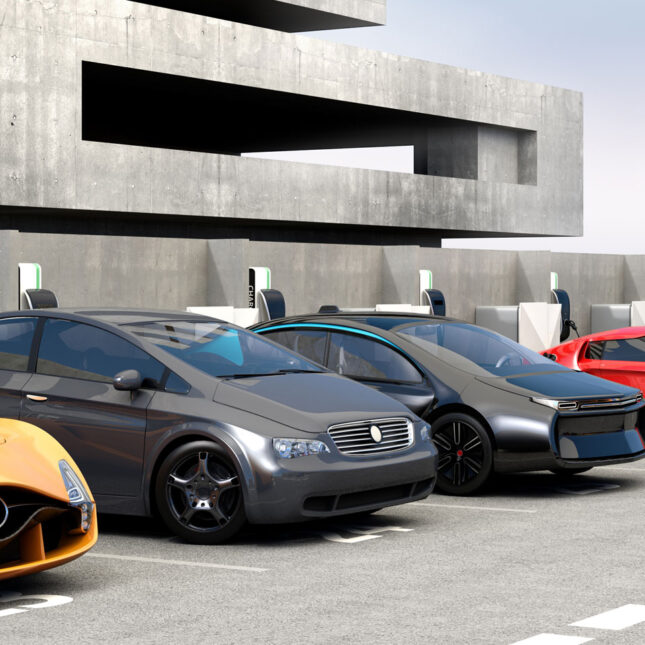 The EV business tax credit extension came with a few changes, including additional installation requirements and eligible equipment.
Census tract requirement3: limits installation to census tracts where the poverty rate is at least 20%

Metro areas: median family income is less than or equal to 80% of metro-area median
Non-metro areas: median family income is less than or equal to 80% of statewide median
2020 U.S. Census Bureau Urban & Rural Classification
Wage & apprenticeship requirement4:

Ensures laborers are paid prevailing wages during installation
Ensures that qualified apprentices perform no less than the applicable percentage of total labor hours of the project

12.5% for projects beginning in 2023
15% for projects begun thereafter

Bi-directional charging equipment is eligible.
2- and 3-wheeled vehicle equipment is eligible.
Project Partner for Your Success
To successfully implement your electric vehicle charging program, you'll need to have a trusted partner by your side. Ideally, this partner will support EV charging station and equipment procurement, infrastructure planning, and project manage to your budget and timelines—whether it's one location or thousands.
At Loeb Electric, we can do all that and more. For more information, contact Loeb Electric online or call us at 800.686.6351. We will review the following with you so that you can make an informed decision.
Business goals & project scope
Infrastructure & utility needs
Federal, state, & local tax incentives
The best charging station for your needs, including options from best-in-class manufacturers such as SemaConnect and Leviton
Customized management software
Turnkey & custom solutions (if needed)
Register to watch this webinar for insight on electric vehicle charging trends, EV chargers, EV business tax credit incentives and how to best prepare your business for the future.
Speak with lighting & electrical distribution experts today.
Recent Posts