Learn about different technologies and applications currently available.
Summarized Solutions with Loeb
Disinfectant lighting
More than illumination.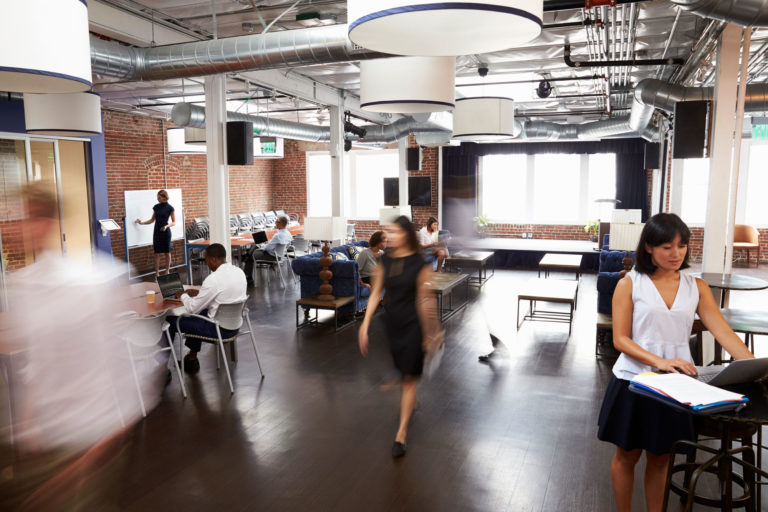 The use of light to disinfect a facility is a wise idea, but the landscape of disinfectant lighting is large; not only do you have to digest the different types of technology, but the number of products on the market expands every year.
NOTE: Amid a global COVID-19 pandemic, there is an increased amount of UV disinfecting products being sold with unsound efficacy reports and inadequate safety features and instructions. There is an urgent need for comprehensive technical safety standards, particularly for UV-C products. Increased standards are in development but until then, the Global Lighting Association (GLA) has published this document as an intermediate measure to draw attention to safety issues associated with UV-C products and to provide guidance on their safe use. Loeb Electric is committed to help you navigate disinfectant lighting technology and only provide products from best-in-class manufacturers.
Jump to specific manufacturer's technology and product overview:
Quick Reference: Pros v. Cons of Disinfectant Lighting Options
UV Light
Pros
Wide disinfectant efficacy
Rapid decontamination effect
Air & surface treatment
Cons
Requires operator training/supervision
Utilizes potentially dangerous radiation (UV-B, C)
Space must be unoccupied (far UV-C)
Visible Light Disinfection (VLD)
Pros
Safe for human exposure (occupied spaces)
Works with standard light controls
Can be incorporated in a wide range of equipment
Cons
Lower level of disinfection compared to UV
More known to fight bacteria; less effective on viruses
Often used as a secondary method of disinfection
UV Lighting: Types & Products
UV light is frequently used for disinfection across multiple industries. But what is UV light? The difference between UV and other types of light is the wavelength. UV light has a wavelength between 100 and 400 nanometers (nm), shorter than that of any visible light.
There are generally considered to be three subtypes of UV light, divided by the difference in wavelengths: UV-A (near; 315-400nm), UV-B (middle; 280-315nm), and UV-C (far; 100-280nm). However, within UV-C there are two very different wavelengths: far UV-C (222nm) and germicidal UV-C (GUV; 254nm).
Ultimately, whichever name you use, the wavelength determines what happens when the light encounters living and non-living things—including people, material, and dangerous pathogens.
Cooper Lighting Solutions' NEW germicidal UV-C disinfectant products are proven 99.9% effective in inactivating the SARS-CoV-2 viruses within seconds.1 The fixtures are not sold individually, rather as part of a packaged solution to ensure all safety measures are properly executed. There are pre-designed applications for common professional spaces such as offices, schools, and kitchens, or a customized design can be made to fit your specific needs.
Cooper Lighting Solutions is the only manufacturer in North America that can address virus inactivation using a custom systems approach, including controls, and they are the first and only UL1598 Safety Certified GUV System on the market in the US.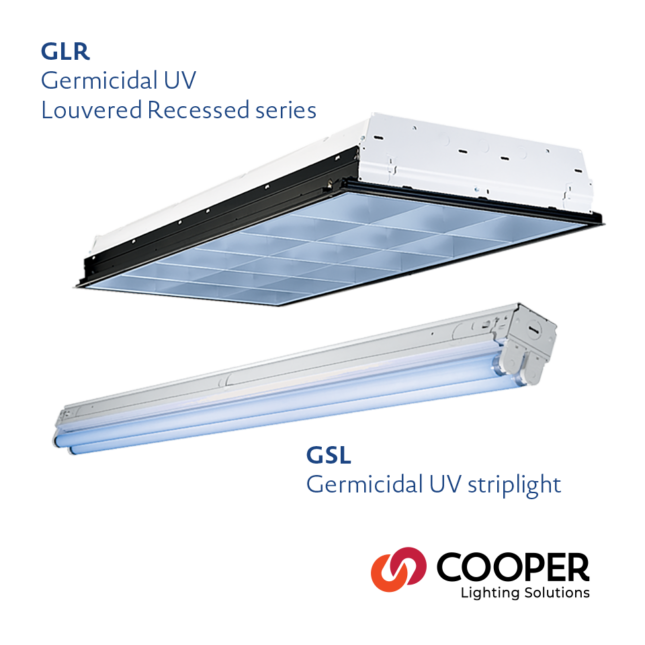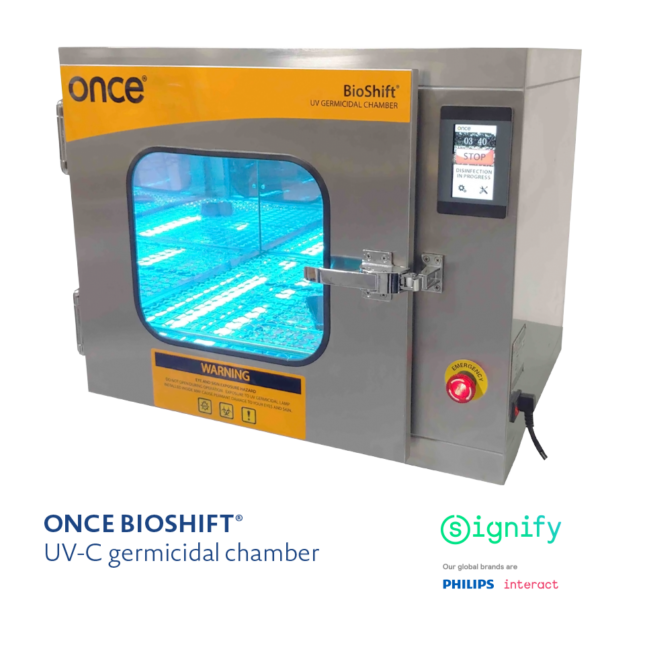 For object disinfection, their range of Once BioShift® UV-C germicidal chambers resemble an industrial microwave. Objects that do not qualify as medical devices—such as office badges, phones, pens—can be placed in the chamber for speedy disinfection so they can be reused safely.2 The chamber kills a majority of viruses during the recommended 5-minute disinfection cycle.3
And for disinfecting air, Cooper Lighting offers upper-room air disinfection luminaires. These can be used with people in the room, as they are installed at a height which, in combination with shielding and optics, prevents exposure to the UV-C light source. Air in the upper part of the room is constantly disinfected using UV-C irradiation and natural convection of airflow.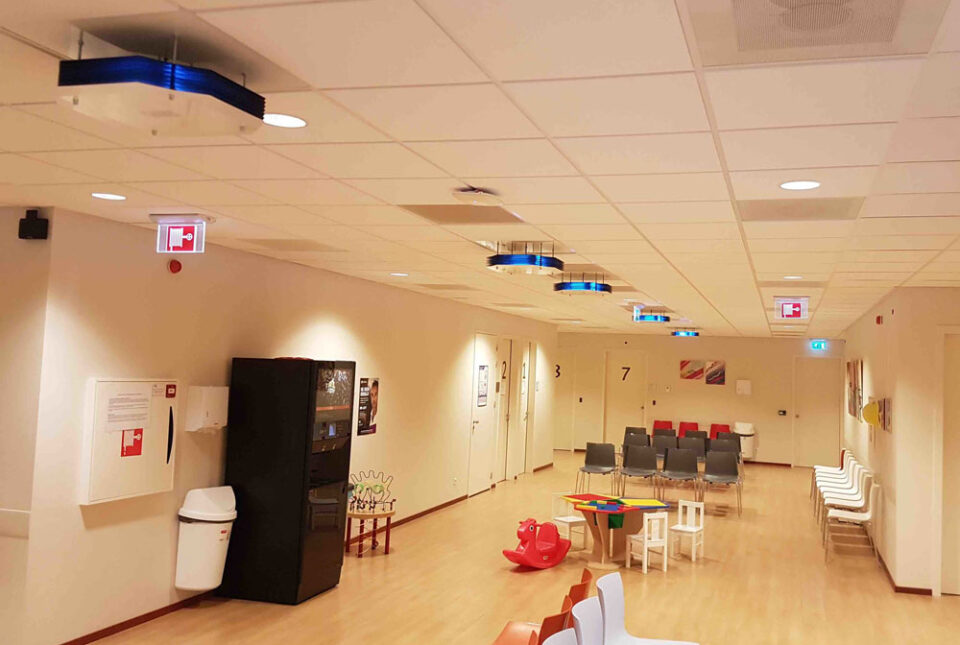 Cooper Lighting germicidal UV products are:
Proven effective in neutralizing 99.9% of SARS-CoV-2 viruses within seconds.
Available in applications to disinfect surfaces, objects, and air.
Suitable across a number of applications, including medical, retail, educational, and transportation facilities.
Aesthetics allow it to fit into many different room designs.
Backed by their parent company Signify's many years of experience in the development and application of UV-C technology.
Learn more about Cooper Lighting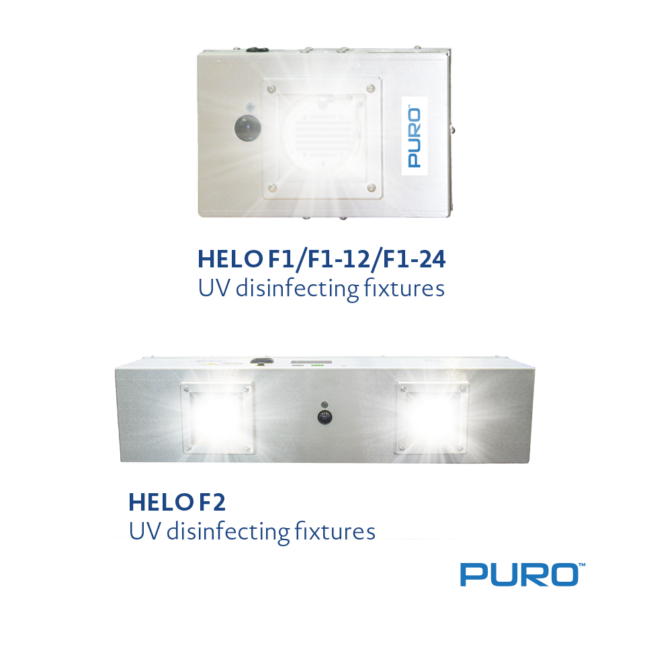 Another great option is PURO™ Lighting, offering advanced UV disinfection products, powered by the patented technology from Violet Defense™. Their independent clinical testing proves the ability of their UV disinfection lights to rapidly kill or inactivate up to 99.9% of many viruses, bacteria, and fungal pathogens, including norovirus. Per the EPA emerging pathogen guidelines and based on clinical testing completed, PURO products show efficacy against Class 2 and 3 viruses, including coronaviruses, influenza, and ebola.
PURO Lighting uses a powerful, broad-spectrum light, which includes UV-A, B, and germicidal UV-C, to optimize their germ-killing efficacy. UV transmissive polymer lenses allow significant UV energy transmission without the fouling that occurs over time when using non-UV transmissive lens materials.
The PURO Helo™ Series of fixtures are:
The first known high-intensity, full-spectrum UV disinfection fixtures able to be positioned in the ceiling, as well as provide the options of being suspended like a pendant light or mounted on a wall.
Proven to provide unparalleled whole-room, clinical-level cleaning in any size space.
Able to disinfect on demand in one cycle.
Programmed to run on your schedule, disinfecting the whole room whenever it's unoccupied.
Integrated into your BACnet (building automation system) to enhance control and reporting.
The PURO Mobile Sentry™ series provides the same level of disinfection as their Helo counterparts and are:
On the ground, ready to protect the health and wellness of the people in your environment.
Easy to maneuver and simple to operate.
Built with two UV light engines at their hearts.
Available in configurations with locking casters or tripod bases, both with telescoping necks to provide wide coverage.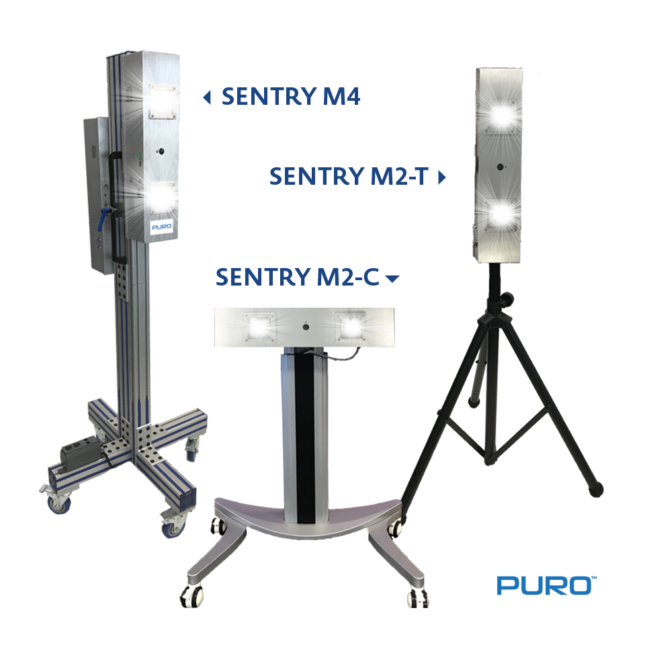 Learn more about Puro Lighting
Non-UV Lighting: Types & Products
Visible light disinfection (VLD) utilizes the phototoxic effect of 405 nanometer (nm) blue light. This disinfectant lighting is visible to the naked eye (not on the UV spectrum), which means disinfection is a part of the lighting system.

Although UV light and 405 nm light are found close to each other on the electromagnetic spectrum, their actions in microorganisms are quite different. 405 nm light is typically not as effective at inactivating viruses as UV light. However, 405 nm light can be blended into white light and provide a low level of disinfection while an area is occupied. It can then be switched (manually or on a schedule) to a 405 nm-only mode when the room is unoccupied, providing a higher level of disinfection. 405 nm LEDs can be retrofit in a wide range of fixtures and integrate with room control equipment that might already be present.

Hubbell Lighting's SpectraClean™ luminaires are a great VLD option. Each lamp allows for four different modes, providing customization for the needs of the specific application. When coupled with occupancy sensors and room controls, SpectraClean luminaires can be controlled based on usage or with pre-programmed schedules.
One lamp. Four uses. Your choice.
Blended
One luminaire. One mode of operation. This option combines SpectraClean antimicrobial lighting with white light to provide class-leading illumination while maintaining the appearance of a traditional white LED source. This allows for in-use disinfection.
Blended Plus
One luminaire. Two modes of operation. This combines SpectraClean enhanced white light with a high dosage SpectraClean mode for periods of accelerated disinfection.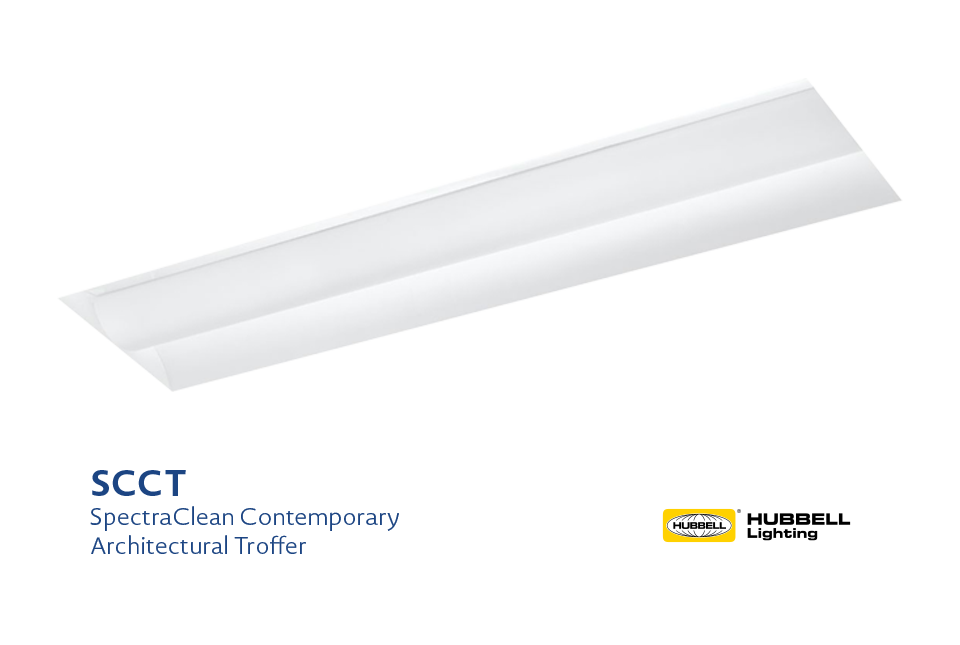 Independent
One luminaire. Two modes of operation. This configuration operates discretely either as high dosage SpectraClean antimicrobial lighting or white ambient lighting. This SpectraClean mode is intended for periods of accelerated disinfection while the space is not being used.
Dedicated
One luminaire. One mode of operation. This configuration is a high dosage SpectraClean antimicrobial lighting solution for concentrated disinfection, independent of white ambient lighting.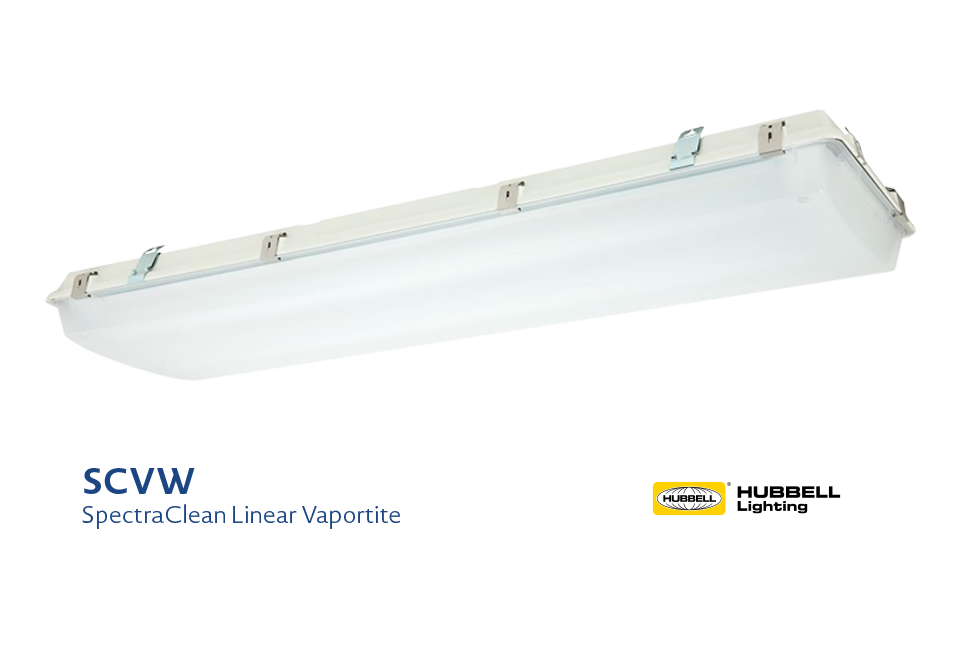 Learn more about SpectraClean by Hubbell
Explore the written case study here.
Let's have a conversation.
Collaborate with seasoned experts, whether you're in need of a whole new look or changing a feature across thousands of locations.
Fill out this form, and we'll respond within one business day.