Posted: July 27, 2023
By: Editorial Team
Pulling wire is an essential task for electrical contractors, but the sheer weight of industrial-strength wire, especially that seen on large-scale commercial jobs, can lead to exhaustion and time loss.
Fortunately, there are jobsite productivity solutions to help. Having the right equipment to assist in pulling wire and handling large tools can transform large-scale commercial projects into streamlined and efficient operations.
While these large, labor-saving tools are critical, some can be a big investment. That's why Loeb and iTOOLco provide in-person demonstrations right on your job site! See these tools in action—request a demo today.
In the meantime, here are four benefits of investing in premium wire-pulling tools for your next large commercial construction project.
1. Increase Jobsite Efficiency & Productivity
Pulling wire for large construction projects takes an enormous amount of time. Dealing with extensive lengths of wire or heavy power tools can be a significant hindrance to productivity. iTOOLco wire pullers, including the Cannon 12K™ wire puller, are engineered to streamline the work, drastically reducing the time and effort required.
Cannon 12K features include:
6-speed motor with reverse gear
Pulls at speeds up to 48′ per minute
Use for overhead, underground, or side pulls
Receiver hitch for a truck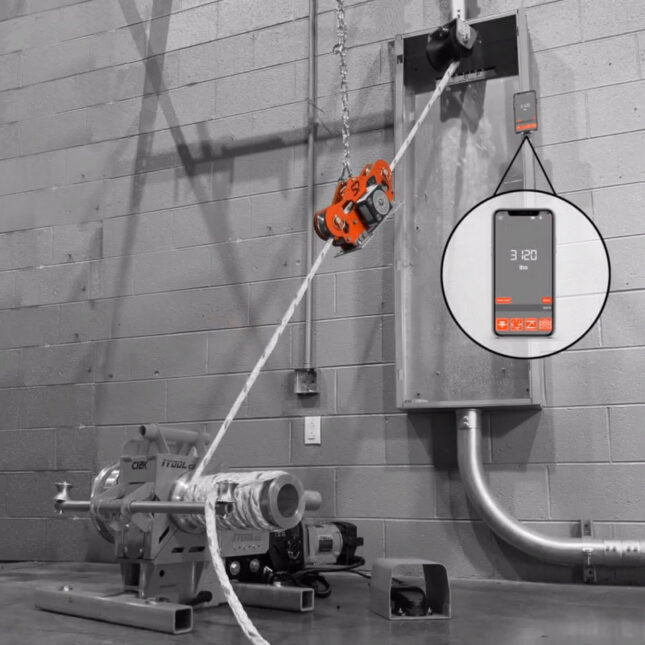 2. Enhance Safety
Safety should always be a top priority in any construction project. Manual pulling of heavy wire poses considerable risk of injury to workers and the integrity of the wire.
The iTOOLco Safe Pull™ running line tensioner allows load limits to be set and audible alarms to sound to ensure the cable is being pulled at a safe tension level. Electrical contractors can also track every pull on a mobile device with the Safe Pull RLT application. The convenient GPS capability ensures correct information is provided about the corresponding job site and notifications about tracked loads are sent wherever they need to go via email and stored on the device.
Mitigate hazards and minimize accidents for a safer work environment.
3. Reduce Physical Strain
Pulling wire not only takes a large amount of time, it's also labor-intensive. Industrial-strength wire can weigh over one pound per foot, making it a hefty task to pull by hand. The physical strain and potential safety hazards associated with manual pulling are considerable.
One ergonomic tool-handling solution to consider is the iTOOLco Tool Crane™ which operates in tight spaces to position heavy tools for easy work completion, significantly lowering the tool's required working weight and diminishing worker fatigue. The Tool Crane features 360˚ motion, multiple mounting options, and countless reach possibilities.
By alleviating the physical burden, these tools empower electrical contractors to focus on precision and quality, leaving behind the days of back-breaking labor.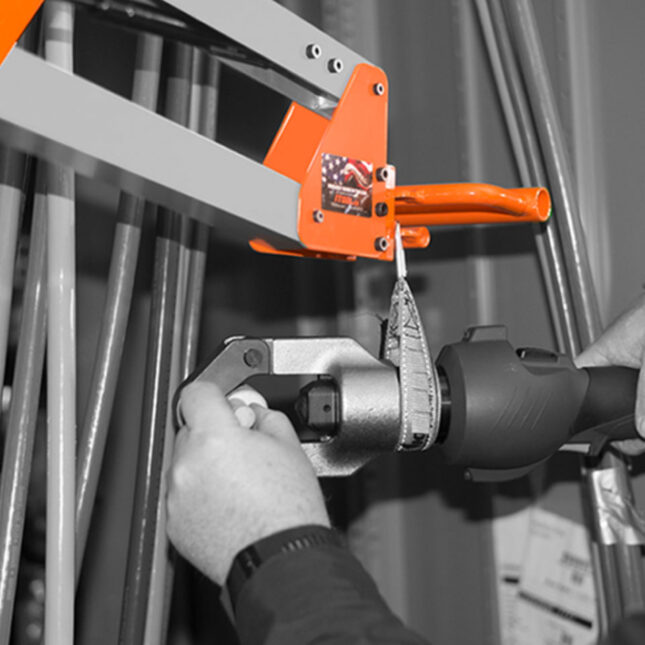 "We had over a thousand terminations to do at a data center. The Tool Crane was the perfect tool for the job. I usually dread that part of the job because the tools are so heavy and hard to maneuver. We terminated the entire job in about half the time!"
—Will Humbard
President, HEI
Incorporating these jobsite productivity solutions into your electrical projects can be a game changer. With their ability to enhance productivity, improve safety, and reduce physical strain, iTOOLco's innovative tools empower hard-working contractors and professionals to achieve exceptional results.
Recent Posts