Unmatched Local Service
& Experience
Central Ohio is growing.
Loeb is hard at work with 110+ years of distribution experience, locally and nationally.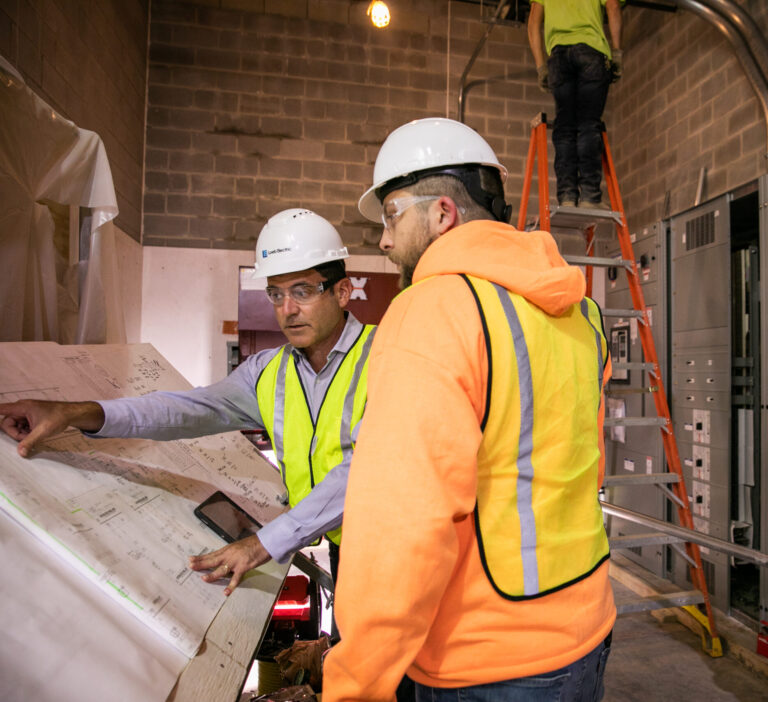 Columbus, and the surrounding central Ohio region, are growing rapidly. This area has quickly become a top consideration for Fortune 500 companies looking to re-shore or expand their growing operations, including Intel's $20 billion investment in a chip manufacturing plant, an ever-growing number of Amazon fulfillment centers and data centers, Honda's new EV battery plant, and additional Google data centers.
Is your business considering a move into the central Ohio area? Loeb is the trusted distributor you need by your side—from expert contractor services that increase job site efficiencies to experienced team members who know the industry, and central Ohio, better than anyone in the area. We are focused on meeting our customers' electrical and lighting needs, whether it is day-to-day material or long-term, large-scale projects. Learn more about The Loeb Difference.
Expert Contractor Services
We recently celebrated 110 years of supporting commercial construction projects in central Ohio. Watch our contractor services video to learn more about what differentiates us from other distributors.
4 local retail locations with knowledgeable staff
24/7 smart pick-up lockers
Advanced shipping notifications (real-time updates)
Local warehouse & distribution facilities
300+ team members
We appreciate doing business with another family-owned business. Working directly with decision makers who empower their teams to be customer-centric, creating a trustworthy and reliable relationship. Loeb Electric has helped our company grow both our top and bottom lines.

President

Central Ohio Electrical Contractor

Loeb has one of the best project management teams in central Ohio. The standout with Loeb are the relationships and the people. Their team sets them apart from the competition.

President

Central Ohio Electrical Contractor

Loeb's pulling the industry and now others are trying to compete. One of the things Loeb does well is they've put Project Management first; they've really pioneered the service-minded aspect. They stay in touch with customers across multiple management levels. We don't have that with other distributors.

Director of Purchasing

Central Ohio Electrical Contractor
Let's chat.
Collaborate with seasoned electrical distributor experts. We've got you covered.
Fill out the form or call 800.686.6351.