Posted: February 23, 2023
By: Kerry McMahon
With power, comes great responsibility. Companies must never take electrical safety lightly or believe that safety training and PPE are enough. More than 90% of electrical fatalities among US workers are due to electrical shock1, and thousands of electrical shock incidents yearly result in injuries requiring time away from work.
Keeping that in mind, a special-purpose Ground-Fault Circuit Interrupter (GFCI) is one powerful way to keep your workforce safe.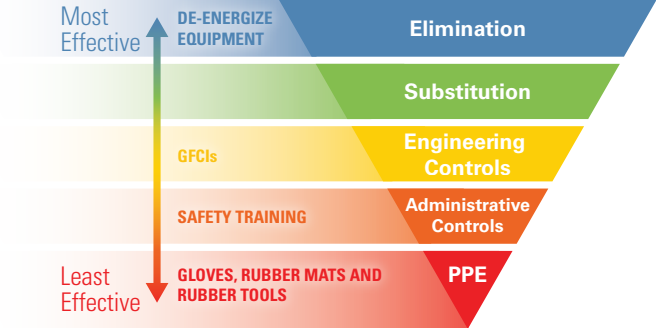 Prevention through Design
This technical paper released by Littelfuse describes dangerous conditions that lead to increased electrical shock risk and how GFCIs are one of the most effective preventative measures against electrical shock. GFCIs eliminate shock hazards by cutting off power when even the slightest amount of current flows where it should not. Usually, they are an out-of-sight-out-of-mind measure that requires zero energy from the workers for it to guarantee their safety.
Special-Purpose GFCIs
Special-purpose GFCIs, such as the Littelfuse Shock Block series, are specifically designed to protect people from electrical shock in industrial and commercial applications due to their higher trip levels. Here are a few ways Littelfuse Shock-Block can help avoid disruption and keep your operations running smoothly.
Staying code-compliant helps you avoid costly fines. NEC 2020 Section 210.8(B) requires GFCI protection on 3-phase loads for all plug-in kitchen equipment.
Keeps your employees safe. Workplace injuries in commercial kitchens are what drove NEC to implement this requirement.
Simple reset when a circuit does trip. It's going to happen. And when it does, there is no need to send an employee to the electrical panel to reset the circuit, simply press the reset button on the ShockBlock.
The Littelfuse ShockBlock 5000 and 6000 series are ideal for a range of applications, even those where water is present—including restaurants, industrial manufacturing, utilities, and more!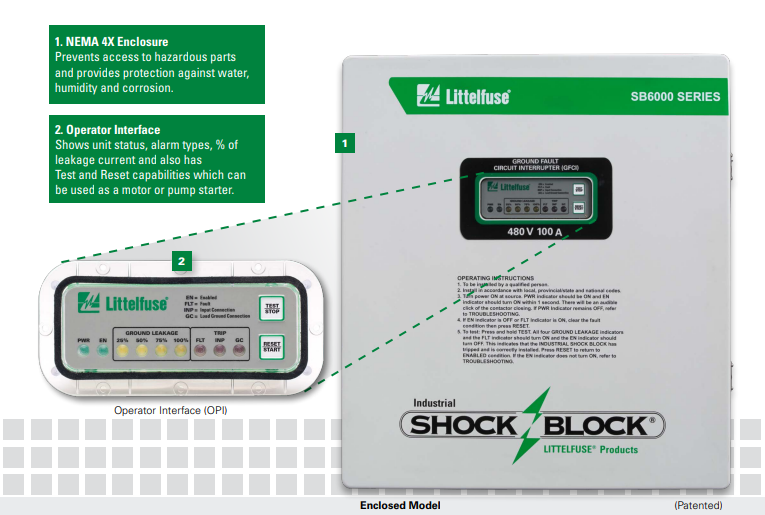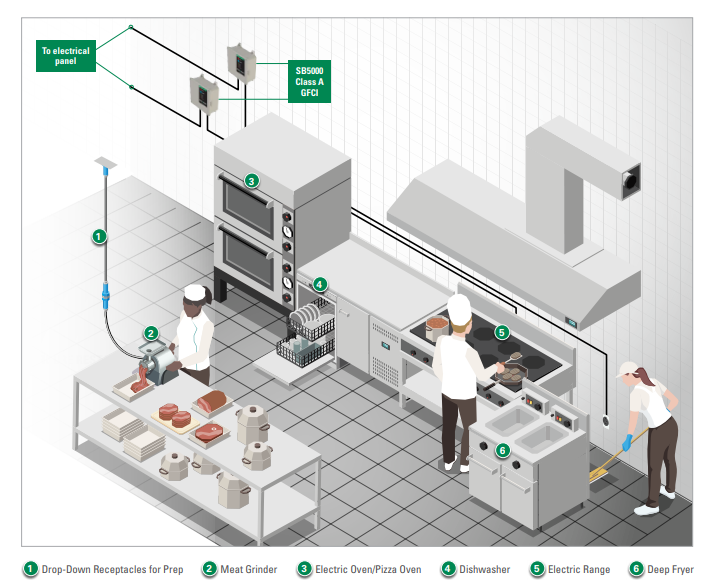 And The Winner Is…
Shock Block ground-fault protection has been recognized for years for its award-winning technology. Winner of an Academy Award® for Scientific and Engineering Achievement has been used to protect actors, film crew, and equipment on sets where water or moisture can create electrical hazards.
Not All Products Marketed as 'GFCIs' are Actually GFCIs
The use of the acronym GFCI is not regulated, so anyone can call anything a "GFCI" regardless of whether the device meets the applicable GFCI standards for shock protection. Always look for the UL or CSA approval on the product nameplate or manufacturer's documentation.
Speak with lighting & electrical distribution experts today.
1M. S. Morse, "A report on the current state and understanding of human response to electrical contacts," presented at the IEEE Industry Applications Society Electrical Safety Workshop, Dallas, TX, USA, Mar. 11–15, 2013, Paper ESW2013-05.
Recent Posts