Posted: September 22, 2023
By: Editorial Team
Electrical enclosures, including commercial pedestals, are a better option for containing electrical components and equipment anytime underground power distribution is required.
In addition to the four benefits discussed below, they are ideal for multiple applications—such as traffic signals, EV charging stations, and telecommunications—and come in varying configurations to meet specific requirements.
1. Security
Enclosed controls prevent unauthorized access to outdoor electrical components. Using meter hoods, internal deadfronts, and external locking mechanisms, equipment is protected from theft and vandalism. They can also be equipped with locks or security features to further enhance protection.
2. Safety & Compliance
Many industries have safety regulations that require electrical equipment to be housed in enclosures. The same mechanisms that keep the enclosed controls secure (mentioned above) also prevent accidental contact with live electrical parts, reducing the risk of electric shock to bystanders.
In addition, utilities across the country are moving toward enclosures that are covered under the UL508A listing, which provide safer, more appealing solutions for power distribution. Milbank sets the standard for quality enclosures, with standard and custom designs that satisfy most utilities' requirements.
For EV charging station applications, enclosed controls with metering options allow customers to plug in without disturbing the service into the enclosure.
3. Protection from Environmental Factors
Electrical enclosures shield sensitive electrical equipment from environmental elements such as dust, dirt, moisture, humidity, and corrosive substances. This protection is crucial to ensure the safe operation and lifespan extension of electrical components. This results in cost savings by reducing the frequency of equipment replacement and maintenance.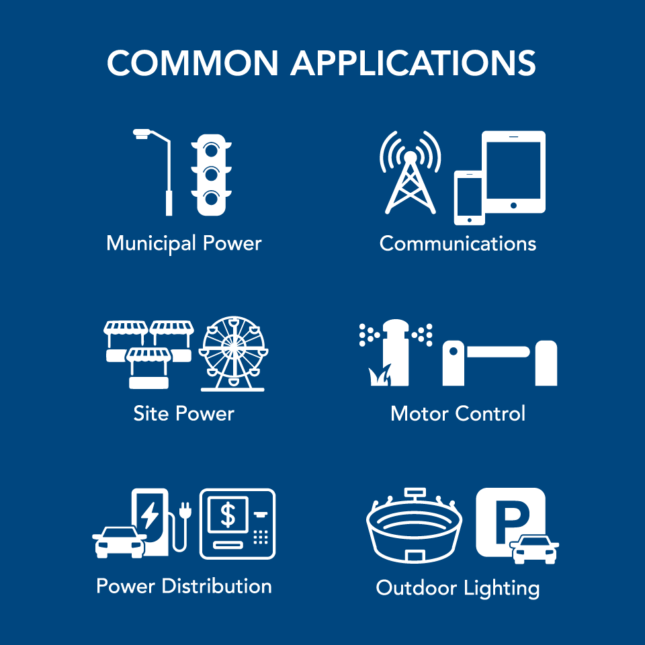 4. Clean Design
With any electrical project, there is a high sense of pride in your work and the way others will see it. Enclosed controls provide a clean, structured way to house electrical components. They replace unsightly and inefficient strut and backboard structures and leave a less intrusive mark on green spaces. Milbank offers many sizes, colors, and finishes to fit a wide range of aesthetics.
Enclosures can also act as sound barriers, reducing the noise generated by electrical equipment. This is particularly important in settings where noise control is essential, such as in residential areas or quiet industrial environments.
Have a specific aesthetic? With custom colors, finishes, sizes, and mounting options, Milbank enclosed controls can blend into any environment.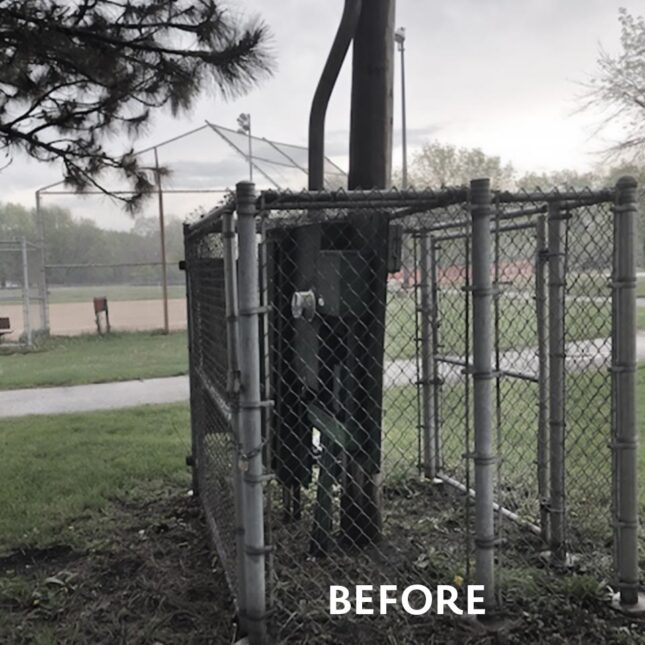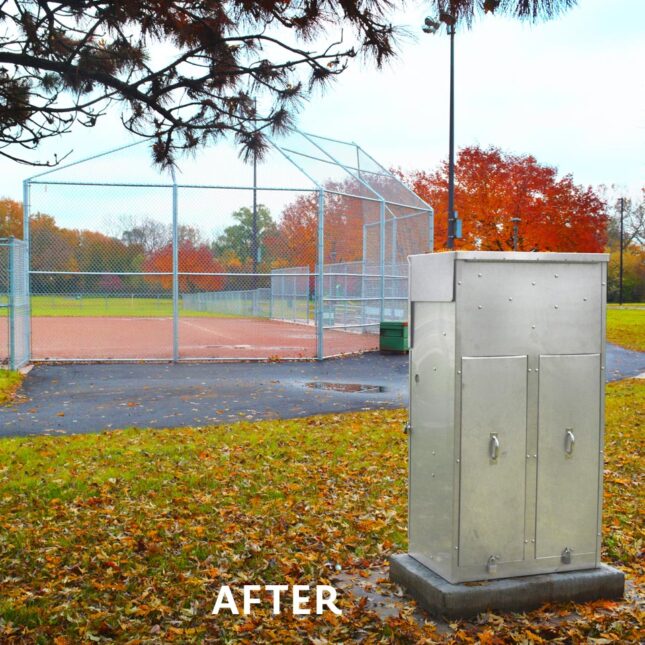 Your Electrical Distribution Partner
Electrical enclosures play a crucial role in protecting electrical equipment, ensuring safety, and maintaining a clean design. Loeb works with Milbank to get you the equipment you need, how you need it. Contact us online or call 800.686.6351 to talk about your next project's needs.
Speak with lighting & electrical distribution experts today.
Recent Posts