Summarized Solutions with Loeb
Antimicrobial switches & plates
Provide an extra layer of protection.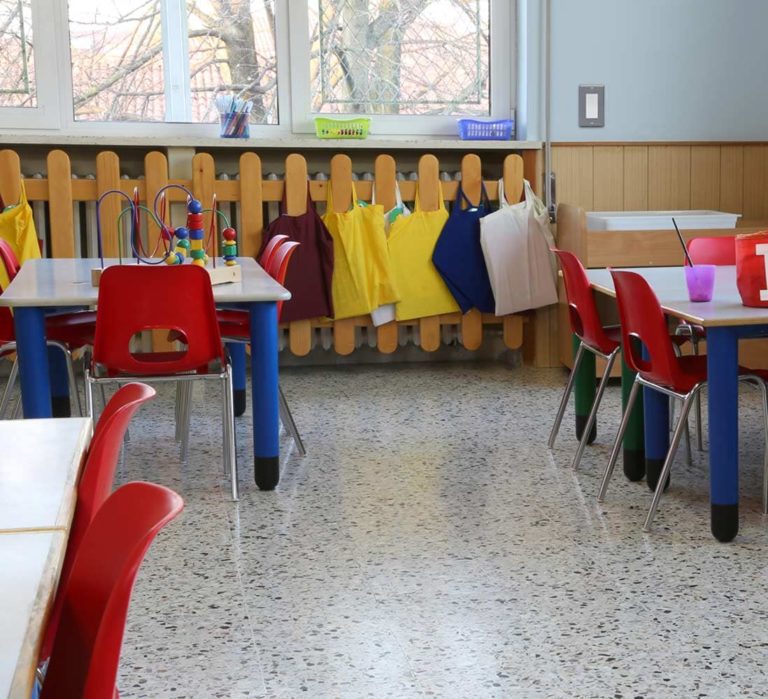 Switches and wallplates are two of the dirtiest surfaces touched daily. By incorporating an antimicrobial additive into the product material, antimicrobial-treated devices work to reduce the growth of bacteria on frequently touched surfaces in between normal cleanings.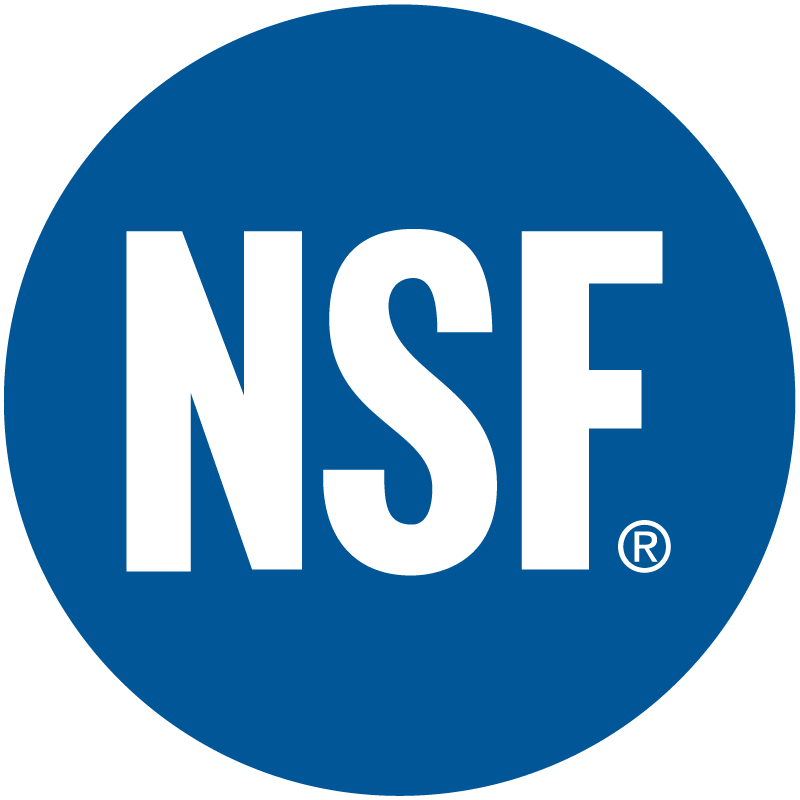 We recommend Leviton's line of antimicrobial devices, which contain an EPA-registered additive shown to be 99.9% effective* in reducing the growth of harmful bacteria, mold, and fungi. These products are also certified by the NSF, one of the most respected independent product testing organizations in the world.
As many facilities are requiring more frequent cleaning regimens, often involving harsh chemicals and UV lights, these solutions take their toll on most surfaces. Leviton's antimicrobial products are made of thermoset urea, which enables them to withstand harsh chemical cleaning products, stringent washings, and UV lights with minimal wear and tear.
Lab tests demonstrate that the antimicrobial material on the devices remains intact when subjected to 15,000 cleaning cycles (equivalent to 10 years), with a cycle consisting of a sponge saturated with one of the following common cleaning products: ammonia, isopropyl alcohol, hydrogen peroxide, and bleach.
Clean. Long-lasting. Multiple options.
*According to JIS Z 2801:2000, the internationally recognized industrial standard for evaluating efficacy of antimicrobial products.
Leviton's antimicrobial devices are:
99.9% effective in reducing the growth of harmful bacteria, mold, & fungi
Durable, even under UV light & harsh cleaners
Long-lasting
NSF-certified & meet the JIS Z 2801:2000 international standard for efficacy
Available in multiple configurations & colors
Antimicrobial switches
Leviton offers multiple antimicrobial switch options, including toggle, Decora Plus, and Lev-Lok.® The Lev-Lok option is an antimicrobial toggle switch that allows for 3x faster installation and 5x faster device swap outs than traditional wiring—all without shutting down power to the circuit.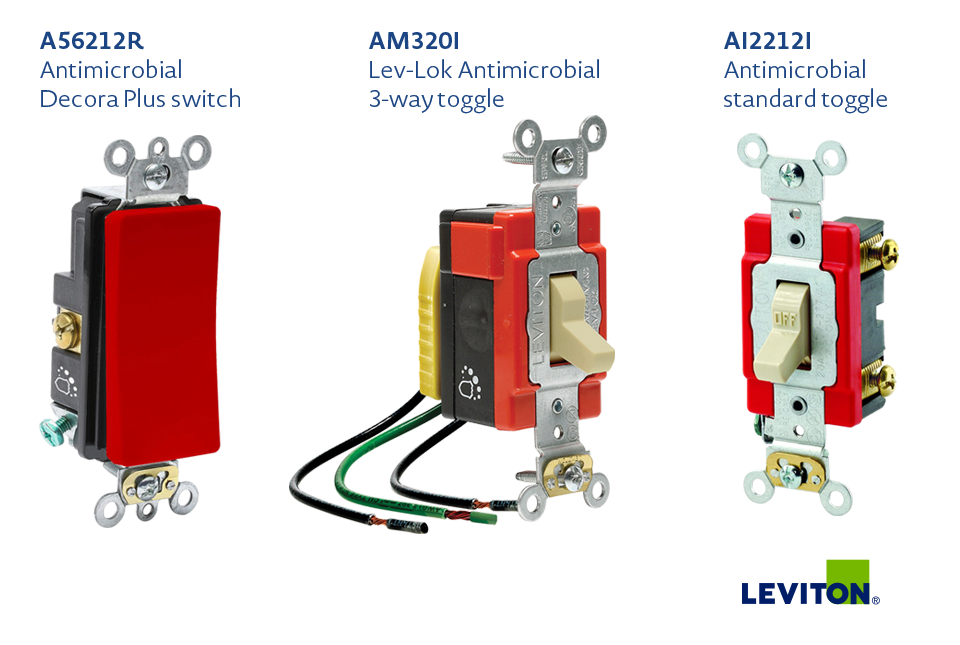 Antimicrobial wallplates
Leviton's antimicrobial wallplates are available in single- or double-gang configurations. The stainless steel wallplate and mounting screws are treated with fingerprint-resistant antimicrobial polyurethane powder coating.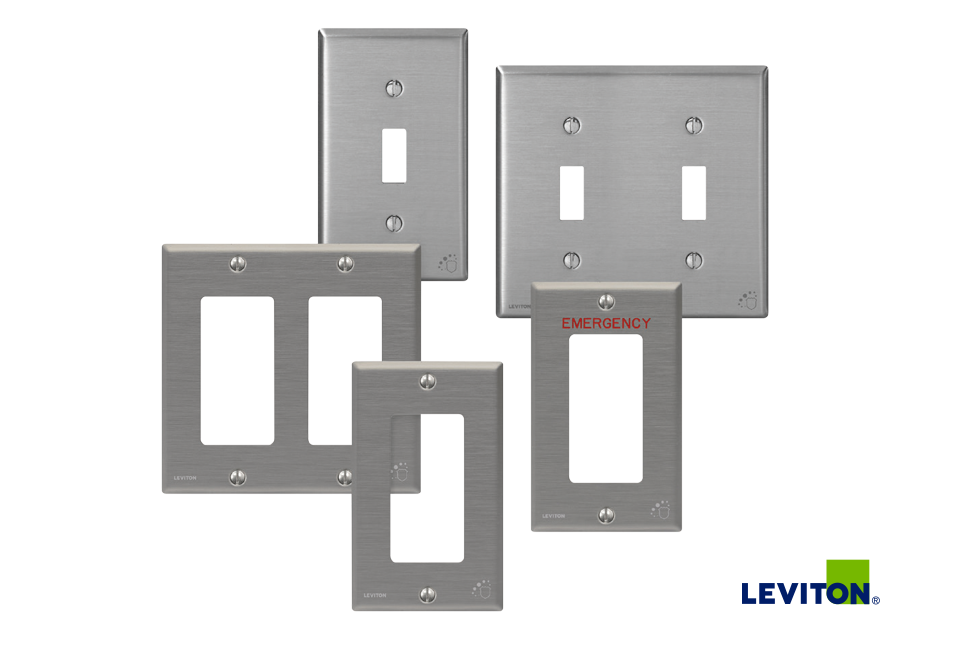 Learn more about Leviton devices
In addition to the products listed above, Loeb has access to a wide variety of additional materials to support your needs across multiple industries. As an independent electrical distributor, we have large buying power and trusted relationships with the brands you count on.
As a global community, we can all do our part to ensure our surroundings are safe. Loeb is here to assist you in preventing the spread of disease.
Let us know how we can help. Fill out this form and an electrical and lighting specialist will get back to you shortly. Or, call us at 800.686.6351.
As an innovative electrical distributor of quality materials and an expert service provider, Loeb Electric is committed to be the partner you can trust. Read more about The Loeb Difference.
Bringing you quality materials from best-in-class manufacturers.