Project profile
Preventative Maintenance in Action
Keeping the world's largest online retailer running.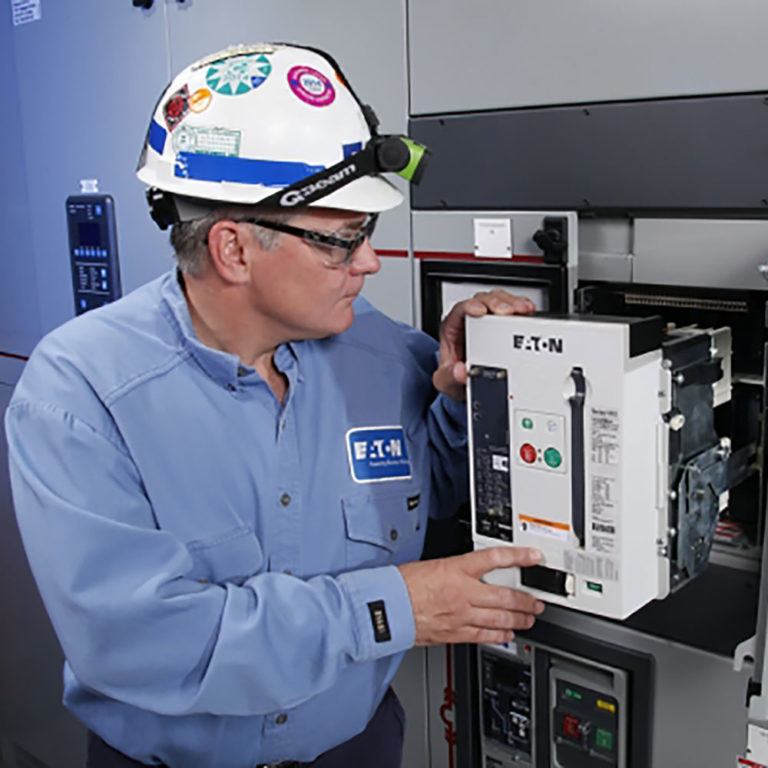 The Challenge
As the world's largest online retailer continues to expand operations, they needed to plan and implement a proactive, preventative maintenance program, without severely disrupting their 24/7 business operations.
The Solution
After discussing current challenges and needs, Loeb Electric and Eaton's Electrical Engineering Services & Systems (EESS) division brought forward a full-scale preventative maintenance program. The program consisted of major and minor LVPM, Fluke IR window installation, IR thermography, and arc flash coordination studies. In addition, Loeb collaborated with the customer to design an arc flash relay solution specifically designed to lower the incident energy risk to associates and vendors operating or repairing electrical distribution equipment.
Through the Loeb Electric nationwide partner network, professional project management, material supply, and logistics operations—as well as the expertise of Eaton's engineers—the program has delivered to the customer's challenges, while ensuring their business was not significantly disrupted.
Loeb continues to project manage this nationwide preventative maintenance program and collect data to drive further improvements.
Explore more on Loeb's predictive and preventative maintenance services.
The best materials for the job.
At Loeb Electric, you'll find the electrical and lighting products that meet your unique
needs, brought to you through our strategic partnerships with best-in-class manufacturers.

Let's have a conversation.
The Loeb team is here for all your preventative and predictive maintenance needs. Collaborate with seasoned experts—because downtime isn't an option.
Fill out this form, and we'll respond within one business day.